Do you have an ADHD theme song? Something that pumps you up or makes you feel smushy and full of love? Being a person with ADHD, of course I have more than one theme song, depending on mood, activity, time of day, and anything else that occurs to me!
This test says my personal theme song is "Don't Stop Believin'" by Journey.
This one says it's "Can't Hold Us" by Mackelmore, I think.
The problem is that every song has words and a melody, so while I may relate to the words, the melody may leave me cold. Or vice versa. For example, I've always loved "Walkin' on Sunshine" by Katrina and the Waves. It's so bouncy and fun and Katrina's dancing in the beginning of the official video is so bad that it totally reminds me of me! But the words are about falling in love and giving your whole life to someone. I don't think people should give their whole life to someone so I'm left with an infectious, wonderful melody but lyrics I don't want to sing (Except for the chorus!)
I celebrated my 57th birthday last week. It's hard to believe I'm almost 60 when I feel more like 40. Okay, maybe 43 or 44. I'm a young 'un at heart. I love to feel happy and I love to love my friends and family. I love just being around people who make me smile, laugh, cry, or think about stuff in a new way. When all is said and done, after the posts have been blogged and the clients reassured, I'm just a fun-loving person who loves nothing more than to connect with my closest friends and family and just enjoy their vibe. And after a couple of really tough years, I feel like I'm in a better place than I've ever been.
So while I definitely have my "fighting the system" songs and the songs that make me feel stronger and more confident, my true ADHD song is "Happy" by Pharrell Williams. I love the image of "a room without a roof." That's exactly how I feel. Unstoppable! I just LOVE having ADHD and I love helping others with ADHD discover who they really are. We deserve to be happy and I'm on a mission to reveal our greatness to the world.
What's your theme song? Just scroll down and leave a comment – I'm dying to read your response!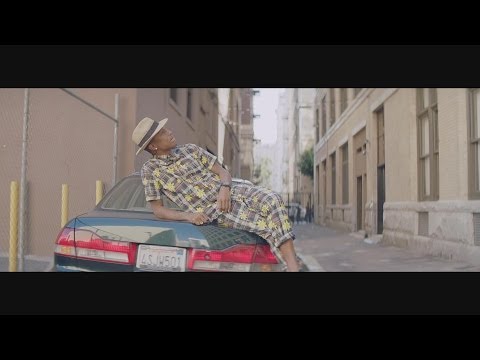 ====================
Like this post and want more interaction? Check these out:
1. I'm on Twitter, Facebook and Pinterest. I'm @GiftedWithADD
2. 30-minute free phone consultation. Schedule here.
3. If you haven't gotten your copy of "Revolutionize Your ADHD Parenting in One Week," grab a copy at this link.
xoxoxo, Margit
Copyright 2014 Margit Crane All Rights Reserved
=======================
{ 2 comments }